Web hosting in Egypt is one of the things that many business owners are interested in who want to start their business on the Internet, and it is one of the most important things that must be obtained when creating your website or online store.
When you use the right web hosting provider, you can access space on the server dedicated to the hosting company of your choice, because it will store your site and all the information and data on it.
Without this service, you will not be able to display your site on the Internet, the company you choose is responsible for displaying all the content of your site on the Internet.
Unfortunately, many do not know what a web hosting service is, so I made sure to write this article to clarify all the points related to this service.
If you intend to start your project on the Internet or need to know more details about this service, this article includes all the points related to this service.
What is a web hosting service in Egypt?
Web Hosting sometimes called Hosting or Host, are specialized companies that host websites in order to have a presence on the Internet and make people connected to the Internet access your website through them.
This service gives website owners storage space on their servers to store your website files.
This service connects your website to the Internet through a program that works with special technology. It also provides site owners with a security system to prevent intrusion, in addition to technical support to solve problems that owners of these websites may face.
More simply, web hosting is a process based on providing space on the server to save and store website files and publish them through these servers.
main pillars of websites
Any website is based on 3 main pillars, which I made sure to clarify to simplify the process of understanding the hosting service, these pillars are:
1. Domain name
What is meant by a domain name is the address of the site from which users access your site, it is like a fingerprint, it is unique, and does not repeat.
2. Website files
They are files written in special programming languages, written by people who specialize in programming or created by website builders such as WordPress.
3. web hosting provider
It means the web hosting company, which is the subject of the article, through which site files are stored, and these files are linked to the domain name, and through which your website is visible on the Internet.
Types of web hosting in Egypt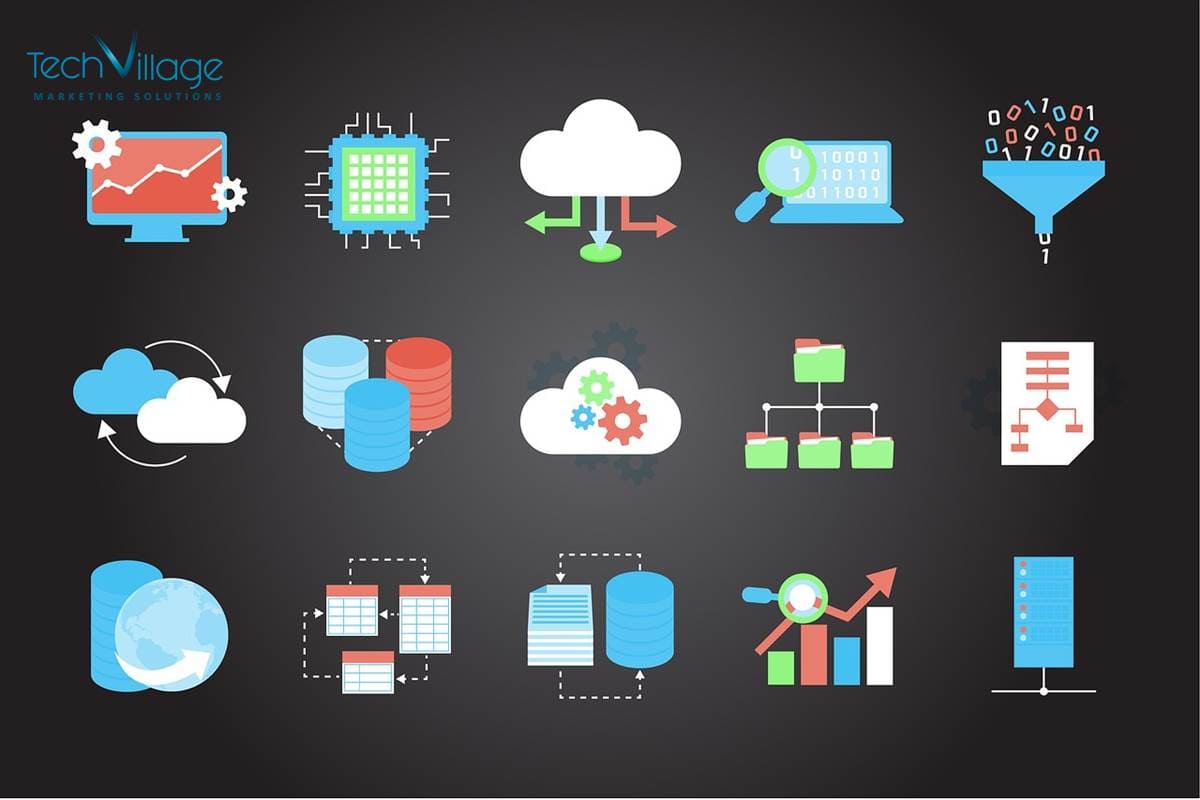 There are many types of hosting, I will just mention the most famous and most used:
1. Free hosting
It is the easiest and free of charge type, but in this case, you are unable to take advantage of many of the services provided by the hosting sites.
For example, when you use the free hosting provided by WordPress or Blogger, using the domain name of one of these companies is mandatory, and you are unable to name your domain freely.
However, the company that provides you with such a service often gets a fee, such as placing ads on your website, meaning that the company that provides you with this service receives a fee, but indirectly.
2. Shared hosting
This hosting is the most popular type, and it is suitable for those who do not need large storage areas, ie for owners of a small business or to test a new business.
In it, one server is shared with more than one website, i.e. you are shared with other clients on the same server, which is a disadvantage because when any problems occur on one of the websites, your website is affected.
This type is considered the cheapest type, the price of this service ranges between 2 to 15 dollars per month, and it is suitable for landing pages or blogs, and you can start with this service and then upgrade it to a higher hosting service after that when needed.
3. Virtual hosting
This type of hosting is better performing than the previous type "shared hosting" and can be used when increasing the number of visitors to your website.
This type is similar to the previous one in that there is a subscription with other sites on the same server, but there is a difference, in this type it is controlled freely in a way that does not allow others on the same server to influence your website.
Virtual hosting works on dividing server space and distributing it to the websites that use it, in order to provide higher performance than the previous types, and at lower costs than dedicated servers.
This type is used when the traffic of visitors is greater than the limit that can be handled by the shared hosting, but it does not require more resources and features such as that provided by the private hosting.
4. Dedicated web hosting
This type of hosting targets larger websites that are visited by a large number of users to the extent that it can put pressure on the server and affect the performance and speed.
If you are a large business owner, you need this type, which is the use of a dedicated hosting server for your website, in order to enhance performance to avoid any problem.
Naturally, with the increase in the characteristics and features of hosting and the significant upgrade in performance, the cost will be higher.
It is a positive relationship, The higher the characteristics, the higher the cost, The cost of this type of hosting ranges between 80 to 2000 dollars, depending on the server specifications.
In this type, you can choose all the specifications and the operating system freely if you know the technical knowledge as much as possible.
In order to increase safety and avoid any problems and misuse, you must be careful to choose a company dedicated to this if you do not have enough experience, such as using a Tech Village agency.
5. Cloud hosting
This type is very different from any previous type, as it represents a new technology and works in a special and different way from the previous types.
As I noticed in the previous types that each type of website is linked to one server, in this type the situation is different, your website is linked to more than one server through a cluster network called "Cluster of servers".
This network or group works as a single server that includes the resources of all servers, knowing that there is a very good advantage, when any server from the group malfunctions, this does not mean the failure of the group as a whole, as you pay according to the resources you need only.
Cloud hosting is closely related to the concept of cloud computing, and it helps you in developing your project on the Internet, whether it is a website or an application.
Also, this type is characterized by an additional advantage that is not found in other types, which is the strength of the infrastructure that works to avoid any problems caused by the server or accidents and technical failures.
6. AWS Hosting
Amazon Web Services offers cloud web hosting services that provide businesses, non-profit organizations, and governments with an affordable way to run their websites and web applications.
If you are the owner of an e-commerce website, a marketing web, or a rich media web, AWS offers many services to suit each site according to its needs.
This type of hosting has many advantages, including:
Great platform support.
Data centers all over the world.
Adaptability from day one.
Flexible pricing models.
Factors for choosing a web hosting in Egypt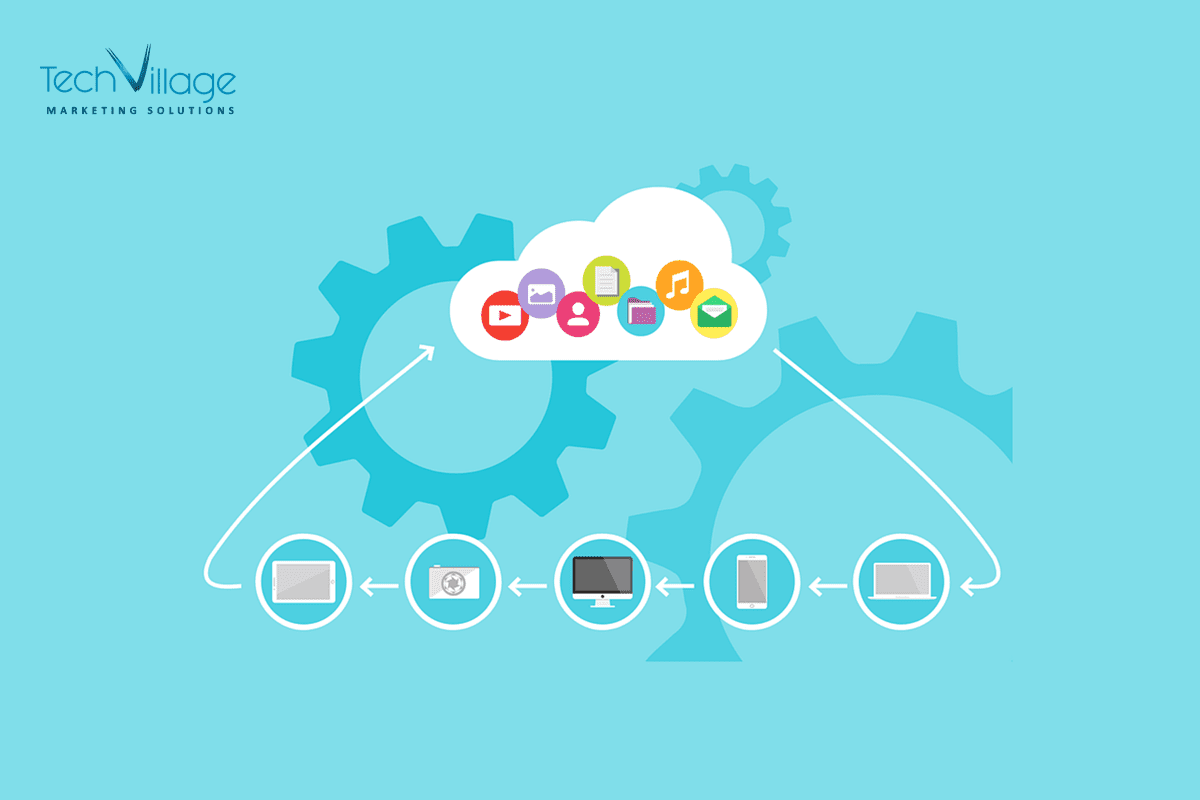 Choosing a hosting service does not depend only on the type of hosting suitable for your website, there are many factors that affect your choice of this service, including:
1. Server computing capabilities
When choosing a hosting service, you should know that you are renting space on a server, this server gives you different specifications that result in a discrepancy in performance.
You are free to choose these specifications at the expense of the performance you want and the specific budget, among these specifications:
The power of the central processor.
RAM.
Storage space.
Site speed.
All of these factors affect the user experience of your website and work to satisfy them, so it is necessary to take these things into account.
It is essential that your site is eligible to use for all devices and that it loads in the least possible time so that the customer does not get bored.
There are statistics and studies that say that if the site loads more than 3 seconds, this affects customer satisfaction and is likely to leave the website.
2. The volume of the exchanged data
This means the amount of data that is transferred from the website and to the website, including uploading and downloading, in addition to browsing and viewing content.
With the increased need for this service with this feature, there has become a competition between companies to provide it better than the other and to provide an unlimited exchange volume as a competitive advantage over hosting offers.
3. Number of databases
There is a limited number of databases that are offered to you by hosting offers, static sites, landing pages, and introductory sites (company websites do not need databases).
As for WordPress websites, blogs and e-commerce websites need databases, and news sites need to use databases.
Knowing that the type of your website and the services it provides is ultimately what determines the number of databases your site needs to run efficiently.
4. FTP accounts
These accounts are used for site administration purposes, and this abbreviation "FTP" refers to the File Transfer Protocol.
which are files that the site administrator uses to update site data when software maintenance, design improvements, or even website content updates.
The numbers of these accounts make it easier for others to manage the same website.
5. Number of email accounts
It is a feature that creates email accounts bearing the domain name of your website, instead of using traditional email such as "Gmail" or "Hotmail".
The number of these accounts has limitations depending on the storage space specified in the plan that you have chosen.
These accounts can be created by the website administrator and named freely through the website's control panel.
6. Technical support
One of the most important factors influencing the selection of the hosting companies in Egypt, especially with those who do not have sufficient technological experience.
It is one of the most important factors that must be available to help when needed and quickly and respond to any inquiries or solve problems that may arise on the client.
The customer can make a mistake because he does not have enough experience to be able to solve any problem he faces, and here comes the role of the web hosting company.
7. scalability
When choosing a web hosting company in Egypt, you must take into account the choice of the company that guarantees you the possibility of expansion and upgrade without complications and without affecting the quality and efficiency of the website, and without the need for high material costs.
It is one of the most common problems that new website owners face because they are not able to accurately determine what the site requires, such as determining the required storage space.
In this case, it is best to use a web hosting company that specializes in this field, such as Tech Village.
8. protection
One of the most important things that must be taken into account is to take the necessary security measures for the website, these measures are:
Antivirus and malware.
Backup and restore data.
Encrypt communication with SSL certificates.
Update add-ons and programs associated with the site.
Code checking and testing.
Monitor suspicious activities.
The website administrator and developer are responsible for these measures and must be constantly observed, which requires them to be qualified and always up to date with software and security updates.
How does web hosting work?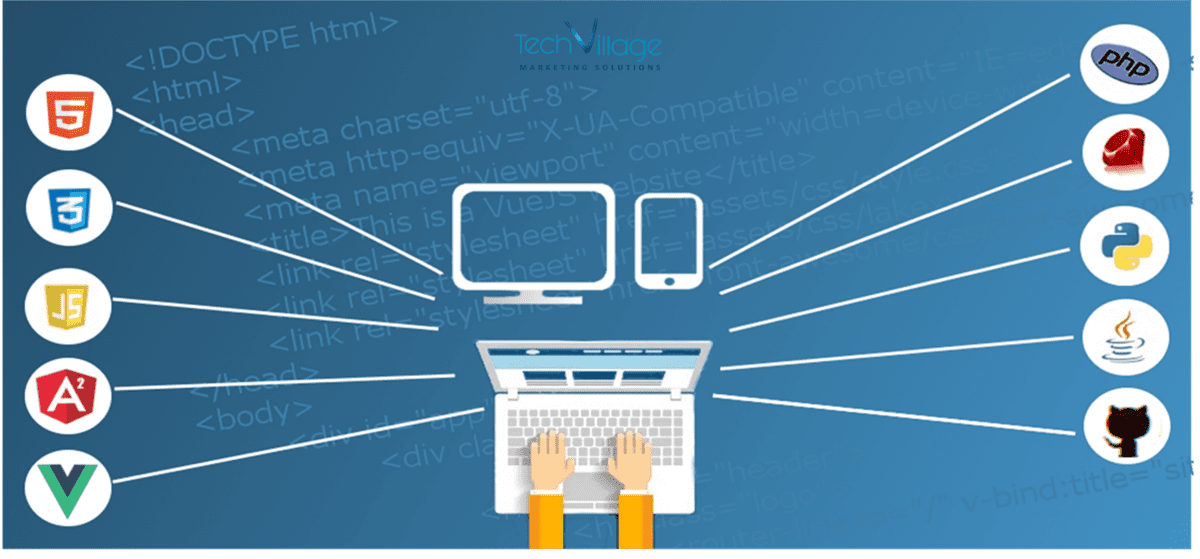 There are many types of web hosts, and yet they all work the same way, which is that the files that make up your site are on the webserver.
Your activity or website will only be eligible to appear online when you choose your web hosting provider and get the space you want.
After purchasing the domain name of your website, the files containing your site content must be stored next to the purchased domain name, after which the server or web host is responsible for delivering the files on your website to the users.
When the client types your website name into his browser, his personal device will connect to the server that holds your website files across the internet.
This server determines the IP address of your domain and directs the user to the website he wants to visit.
Concepts related to web hosting
Web Server
They are computers used by hosting companies to store website files and manage their Internet connection.
These devices have a larger storage area than personal computers, and a greater ability to process data.
These devices work permanently without interruption, and when a server malfunction occurs, all websites linked or shared with it will be disabled.
There are two types of the operating system that this server runs on, and they are:
It is a system specialized in the "PHP" programming language and is the most widely used type.
It is an operating system specialized in the "ASP" programming language.
cPanel
It is the control panel that companies give to their customers to administer the site with the content associated with it, and it has different login data from the hosting account login data.
FTP Account
These are accounts created by hosting companies for their customers and can be modified, and their purpose is to access the website files and make modifications, knowing that more than one FTP account can be created if you need to.
Web Hosting in Egypt with Tech Village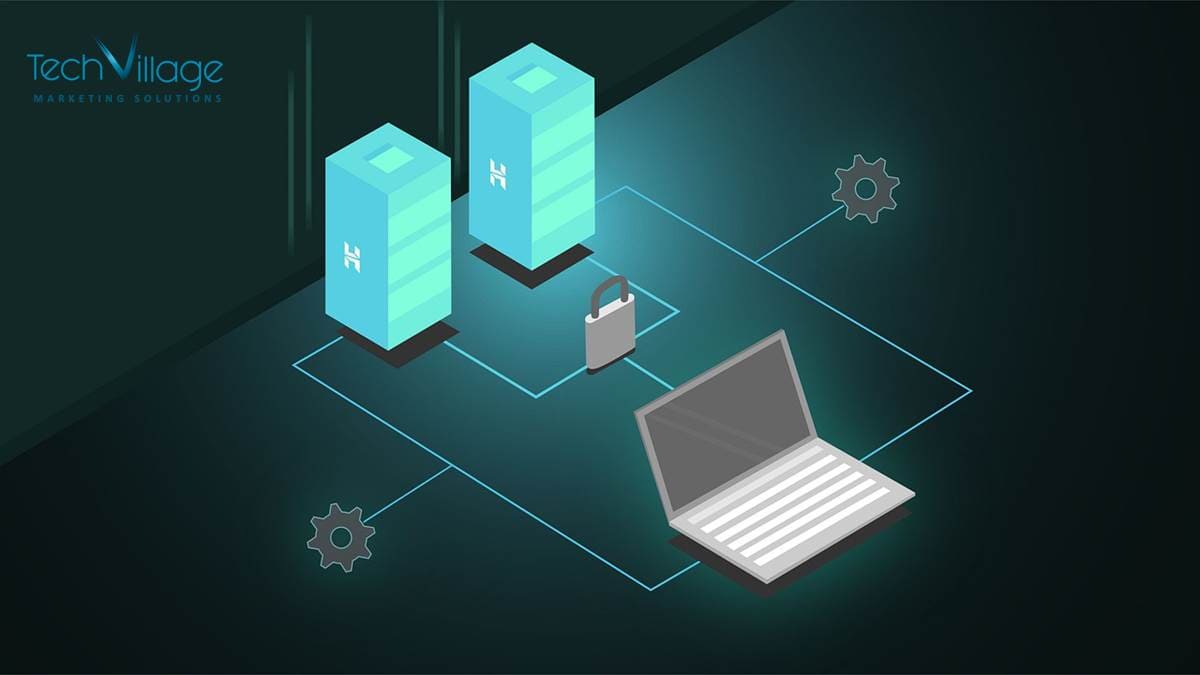 We have a specialized and professional team to provide this service with professionalism and high efficiency.
We offer this service with different advantages, including:
Designing websites of the highest quality and in a more professional manner.
Visually appealing, user-friendly website design.
And because the phone has become more used than any other device, so we offer websites that are compatible with the mobile phone and work with the highest quality and speed.
Design websites that are compatible with all screens.
We take into account when designing websites that they comply with SEO standards.
Booking hosting that is commensurate with the size of the website.
Reserve a domain name that matches the business.
Create an unlimited number of email accounts.
Conclusion
I think that I tried as much as possible to clarify everything related to web hosting in Egypt, mentioning all types and factors that affect the choice of hosting, as well as clarifying some concepts related to the field.
Choosing a suitable hosting service does not require programming experience, but rather just technical knowledge in this field, and the best thing is to resort to specialists in this field.
If you want to obtain this service or obtain a consultation, do not hesitate to obtain it through us.